COPY
Ryan Heiniger Joins CTIC as New Executive Director
CTIC welcomes Ryan Heiniger as its new Executive Director. Heiniger is a fourth-generation Iowa farmer, wildlife biologist, and non-profit leader. CTIC board president Mark White of Syngenta says Heiniger's combination of on-the-ground conservation experience and history of leadership in conservation-oriented organizations made him the perfect choice for the role.
"Ryan has put his farm background and deep love for nature to work in a career in conservation," White notes. "He is a skilled organizer, mobilizer, coalition builder and fundraiser. He knows many of our partners. He has implemented on his own family farm some of the very conservation programs CTIC helps farmers and their advisors understand. Finally, he has led projects and secured grants that have provided him deep knowledge of what it takes to put conservation on the ground so it has a positive impact for all the stakeholders involved."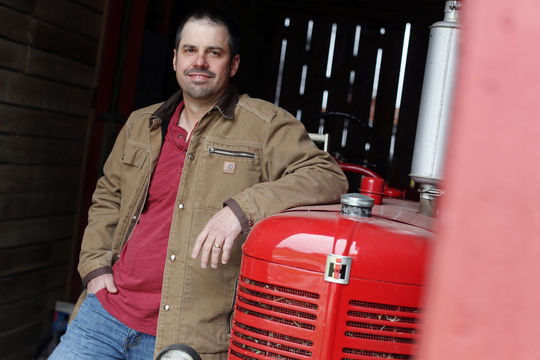 Heiniger is firmly focused on new opportunities emerging in conservation agriculture.
"I am humbled to have the opportunity to join and help lead CTIC as we celebrate 40 years of accomplishments and adapt to new challenges," he said. "I'm proud to bring a tractor-seat perspective to this role to help ensure new technologies and conservation programs will ultimately provide practical and profitable solutions for farmers. I am grateful to have such a diverse board of directors, led by Chairman White, and a strong team to position the organization for continued innovations in the years ahead."
Prior to joining CTIC, Heiniger served as director for America's Conservation Ag Movement with Farm Journal and served in a number of leadership capacities with Ducks Unlimited, as well as director of agriculture for Pheasants Forever and Quail Forever. As representative of CTIC, Heiniger will serve on the board of directors of Field to Market.
A Note From the Executive Director:
Growing a Legacy to New Horizons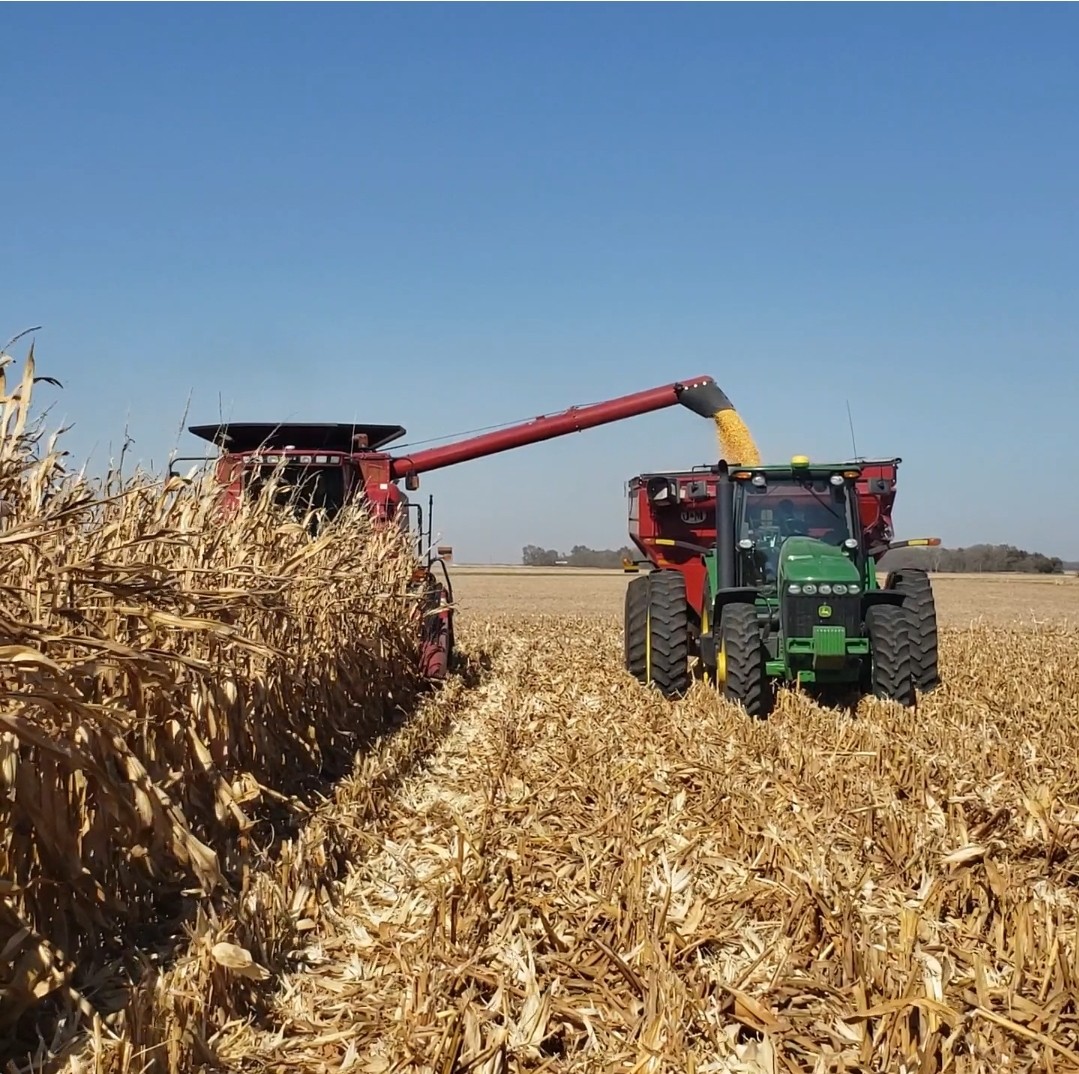 In 2022, CTIC celebrated its 40th Anniversary. This is a tremendous milestone for any organization, especially for a non-profit dependent on membership and sponsorships to deliver our mission. As proud as the entire organization is of our past accomplishments, we know progress is made looking forward by creating new partnerships and programs, new innovations and new results. I'm humbled to be joining CTIC as the new Executive Director and inheriting a great organization with such deep and respected roots in the conservation agriculture space.
After living away from the family farm for more than a decade, my roots were pulling me back to the farm so my wife and I could raise our two kids as the fifth generation. I'm proud to call Iowa home again since we moved back nine years ago. Fast forward to late October 2022 as we were finishing harvest: I witnessed an incredible milestone when I watched my 13-year-old daughter drive the combine and unload corn to her 15-year-old brother driving the grain cart. Creating a more sustainable farm for my kids is THE motivating factor when evaluating new practices, whether that is cover crops or creating pollinator habitat.
The road back to my family's farm ran through my education at Iowa State University as a wildlife biologist. I was fortunate to spend the first 15 years of my career with Ducks Unlimited working in a number of capacities from Field Biologist to Director of Conservation Programs, building partnerships throughout the Midwest and Great Plains to conserve wetland ecosystems. I joined Pheasants Forever & Quail Forever in 2013 to lead a team of "Farm Bill Biologists" dedicated to assisting farmers and ranchers with voluntary, incentive-based conservation program assistance. My role expanded to serve as the organization's first Director of Agriculture where, thanks to many great partners in the ag tech space, we created a Precision Ag & Conservation Program focused on improving economic profitability and environmental stewardship on acres that consistently lost the farmer money. Immediately prior to joining CTIC in November 2022, I worked for Farm Journal's sustainability division as the Director of America's Conservation Ag Movement and helped lead farmer peer groups focused on the social science of how farmers adopt new practices.
If I've learned one thing throughout my career, it is that no one individual or organization can successfully create and deliver a program to help move the needle on conservation agriculture. It takes strong and diverse partnerships involving industry, government, and non-profits. CTIC's track-record of creating and joining these partnerships was a big draw for me to join the organization.
To our long-standing partners, thank you for your membership and conservation in action tour sponsorship. As you'll read in the newsletter, we are kicking-off our 2023 fundraising campaign and I respectfully ask for your continued support. For those who might be new to CTIC or are contemplating supporting the organization, I welcome the chance to better understand your organization's goals in working with farmers and others to advance conservation agriculture.
Please don't hesitate to reach out and explore ways we can be a better partner. My email address is heiniger@ctic.org and my mobile is 319-768-8348. Thank you for your continued support as we build the future of conservation agriculture together.
---
A Note From the Interim Executive Director
With this week's arrival of CTIC's new Executive Director Ryan Heiniger, I just want to say a huge "THANK YOU!" to the CTIC Board for this second opportunity to serve as Interim ED. I also thank the dedicated staff of CTIC for their help as we've successfully navigated these past few months, especially for their help in hosting yet another #BestTourEver in St. Louis, this time combined with the 40th anniversary celebration. With Ryan's arrival, we're very excited about the many opportunities for growth and impact of CTIC, not only with our traditional funding partners at EPA and NRCS, but now also in the emerging climate smart marketplace with projects like our new CSA Connector™.
Our future is so bright we've got to wear shades!
Membership Drive: Reach New Horizons With CTIC
In 2022, the Conservation Technology Information Center (CTIC) celebrated 40 years of Conservation in Action. That's four decades of bringing a wide range of people to the table to advance conservation agriculture...from our early projects promoting no-till to our current programs that help farmers, conservationists, agribusiness professionals, academics and policymakers protect soil health, water quality and the atmosphere.
In 2023, CTIC will continue that legacy as the trusted source for data on conservation farming practices, the coordinator of demonstration projects, a builder of local capacity, and a partner in developing high-impact education on conservation systems.
We're going to keep our boots on the ground and our hands in the soil as we continue to be at the forefront of conservation. And we're exploring new horizons through projects like OpTIS, which taps satellite data; CSA Connector, which will bring our mission to the app age; new partnerships, new science on a climate smart future for American farmers, and more.
My Conservation Story:
Sand County Foundation's Land Ethic Mentorship Program
Sand County Foundation's Land Ethic Mentorship program teams beginning farmers with winners of the foundation's prestigious Leopold Conservation Awards. Insights on topics ranging from conservation principles to the ins and outs of participating in farm programs provide invaluable perspective to the new producers.
"If you're in farming, you often have a father or grandfather to ask questions, but many beginning farmers don't have that," notes Heidi Peterson, vice president, Agricultural Research and Conservation for Sand County Foundation. "What we're hoping with this Land Ethic Mentorship program is that the mentees can use their mentors as that trusted voice."
The program's mentees are largely from historically underserved populations, which USDA defines as those with limited resources, beginning farmers, military veterans or members of socially disadvantaged groups. Peterson describes the focus on historically underserved farmers as "targeted conservation."
"The demographics of farming are changing," she notes. "Historically underserved producers make up approximately 40 percent of all U.S. farms and the largest proportion are the beginning farmers. According to the USDA Agricultural Research Service, we are seeing an increase in the number of farmers under 35 years old, and they are more likely to be farmers of color or indigenous farmers, compared to the national farm average.
"Due to limited resources, historically underserved farmers and ranchers often operate on more environmentally sensitive land, closer to impaired water bodies," she adds.
Mentees have the flexibility to engage in one-on-one mentoring, use the panel of mentors as an on-call "think tank," and participate in webinars and virtual field days. Several mentees attended the CTIC 2022 Conservation in Action Tour.
The two-year pilot for the Land Ethic Mentorship program is funded by a $250,000 grant from the USDA Natural Resources Conservation Service (NRCS). Many Leopold Award winners have stepped up to serve as mentors, including 2016 winner Ron Brooks of Wisconsin.
"When you're beginning farming, conservation is the last thing on your mind. You're worried about making ends meet, fitting in, or other things," Brooks says. "I want to take the burden off of their shoulders and make it okay to be a conservationist."
Click here to visit for more details and videos on Sand County Foundation's website.
*My Conservation Story is a CTIC series that focuses on the amazing conservation work our members do. If you're a member of CTIC and have a story you would like to share please contact Callie at North@ctic.org
---
CTIC Tour 2022 Wrap Up
About 150 people attended CTIC's 15th annual Conservation in Action Tour, enjoying a close-up look at conservation systems in real-world situations and a chance to talk with the farmers, crop consultants, agribusiness representatives and conservation professionals who are making them work every day.
This year's tour, held in St. Louis, centered around CTIC's 40th Anniversary. Participants were able to celebrate 40 years of conservation and explore what the next 40 years has to offer. Tour attendees explored the Henry White Farm, where they learned about the edge-of-field practices such as sediment basins, riparian buffers and pollinator and butterfly habitats. After lunch, attendees visited the Donald Danforth Plant Science Center, where they learned about cutting-edge research at the center and listened to panels on the future of conservation.
"We were very excited to host our first in-person tour since 2019 and wanted to celebrate accordingly!" Tour Lead Callie North said. "Going to St. Louis and partnering with Bayer and The Donald Danforth Plant Science Center was the perfect way to get back on the bus! We wanted to celebrate the roots of conservation and explore the future and what it had to offer."
Plans are underway for the 2023 Conservation in Action Tour, so stay tuned!
A New Opportunity for CTIC to Get Involved: CSA Connector
CTIC, in partnership with The Nature Conservancy and Houston Engineering, will lead development of a new online tool, the Climate Smart Agriculture (CSA) Connector, as a key element of a new project selected for funding by the U.S. Department of Agriculture's (USDA) Partnerships for Climate Smart Commodities program.
The CSA Connector app will connect participants in the emerging climate smart commodity marketplace—buyers, producers, technical service providers, and certifiers–with each other and with the information needed to support transactions among them.
Using the innovative OpenTEAM work environment, CSA Connector users will have easy access to a wide range of resources, including environmental claims registries, calibration data sets, and other information libraries. OpenTEAM emphasizes integrability, interoperability, full transparency and accountability.
"As the concept of climate smart agriculture comes into focus, CTIC and the CSA Connector will help bring the players together and connect them with the scattered information resources they need to turn these ideas into reality," said Dave Gustafson, who is leading the development of the app.
The project is being led by the Wolfe's Neck Center for Agriculture and the Environment, which was awarded up to $35 million by USDA to conduct this new partnership pilot.
In the Field With EPA
CTIC waded right in on a pair of wetland projects funded under U.S. EPA's National Aquatic Resource Survey (NARS) program.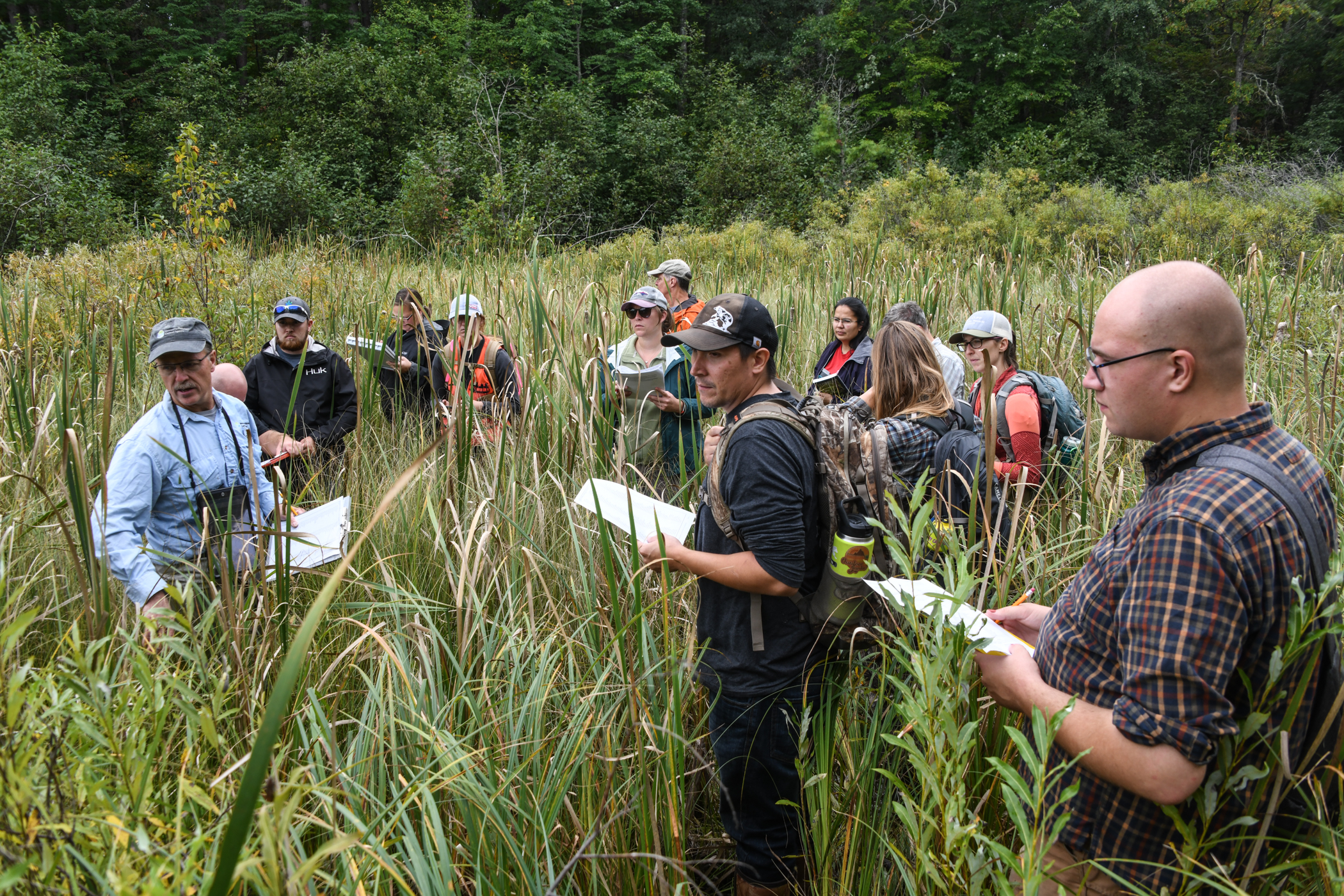 First, we visited Minnesota's Root River Watershed, where local conservation district staff, Minnesota Department of Agriculture, and other stakeholders are engaged in an innovative One Watershed, One Plan program that coordinates watershed management and cleanup efforts. The Root River will be the focus of a story map that explores a wide range of watershed protection and monitoring measures and ties in data from NARS nationwide assessments.
(For a peek at a story map our friends at St. Mary's University of Minnesota developed with us on the PLUS-UP program, click here.)
From the Root, we headed north to the Ojibwe Leech Lake Reservation. There, the NARS watershed assessment team was conducting a training program for tribal agency staff from across EPA Region 5. CTIC organized the facilities, handled logistics, and documented the training through still and video capture. Our photo and video resources will be used for communications and training.
Diverse Corn Belt (DCB) Gears Up
The Diverse Corn Belt (DCB) Project is exploring possibilities for rotations and alternate products that could help make Midwest farmers more economically and environmentally resilient. More than 30 researchers across a wide range of disciplines have joined the effort.
Through focus groups, in-depth interviews, field research, modeling and other means, the DCB team is investigating crops and livestock that could fit Indiana, Illinois and Iowa. Just as important, the 5-year project delves into the benefits and barriers that could impact their adoption.
The team is eager for insight from farmers, crop advisors and other stakeholders. Sign up to share your perspective and research ideas by clicking here.
CTIC is a member of the DCB team, helping with communications and outreach efforts. Click here to visit diversecornbelt.org and learn more about the project.
CTIC Speaking at Sustainable Ag Conference
The role of remote sensing in monitoring the health of grazing lands—providing insight into pasture and rangeland condition and offering supply shed scale reporting on climate-smart practices—will be presented at the Sustainable Agriculture Summit on November 17.
CTIC project director Dave Gustafson will moderate "Leveraging Satellite Data to Drive and Inform Climate-Smart Livestock and Dairy Agriculture at Scale." Greg Thoma of Colorado State University, Matthew Jones and John Shriver of Regrow Ag, and Kris Johnson of The Nature Conservancy (TNC) will present. Click here for the Summit agenda.
The remote sensing technology and algorithm that will be discussed at the Summit are an extension of OpTIS, the Operational Tillage Information System.
OpTIS uses public satellite data and a proprietary algorithm developed by Regrow to track cover crops and tillage practices from 2005 through 2020. Data at the HUC 8 watershed scale or USDA crop reporting district level are available free at the CTIC website. An intuitive visualization tool on the CTIC site also allows users to explore OpTIS data run through the DeNitrification-DeComposition model, which simulates the effects of land use choices on carbon and nitrogen dynamics.