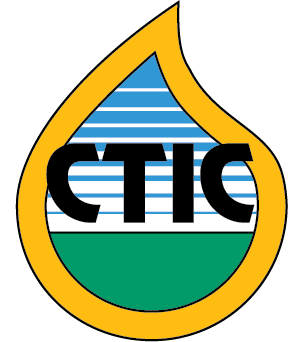 The upcoming 2020 National Recreational Water Quality Workshop has been rescheduled, taking place April 6-9, 2021 at the Crowne Plaza West Loop in Chicago, Illinois.
Registration will open SOON!
Who We Are
CTIC connects people from across agriculture and the conservation community to encourage greater adoption of farming systems that are economically and environmentally sustainable. We link farms, universities, government and business in projects that explore and champion conservation agriculture.

CONNECT

CTIC brings people together. We build coalitions. We connect farmers, researchers, policymakers, agribusiness, and lead discussions that move conversations ahead.

INFORM

CTIC is a clearinghouse for convservation information, from Operational Tillage Information System (OpTIS) regional trend data to how to implement practices on your farm.

CHAMPION

CTIC helps farmers, advisers, and ag retailers tap conservation resources. We promote conservation practices and advocate for policies that make them economically sustainable.
What's New at CTIC
Recreational Water Quality Workshop
This 3.5-day workshop will be a forum for recreational water quality managers, stakeholders, researchers and public health officials at all levels
to share information and ideas about implementing a successful recreational water program. The focus of this workshop is on two common challenges in ambient recreational waters: fecal contamination and harmful algal blooms. The workshop will be held April 6-9, 2021 at the Crowne Plaza West Loop in Chicago, IL.
Read more »
CTIC's Current Projects
CTIC and its partners lead projects at the local, regional, and national level to address agriculture's pressing conservation needs. Each project includes public and private sector partners, shares information about new technology and tools, and promotes agricultural systems that are both economically viable and environmentally beneficial.
Read more »
Do You Know OpTIS?
The Operational Tillage Information System (OpTIS) has been developed by Applied GeoSolutions and CTIC as a method for the automated use of remote sensing (satellite-based) data to monitor conservation practices in agricultural systems, including various forms of reduced tillage and the planting of winter cover crops.
Read more »
---