Komp Intro
June 2021 Conservation in Action News
A letter from the executive director....
Hello Everyone,
2021 is a year of excitement and anticipation with the economy reopening across the country and a new administration shepherding a climate agenda that is embracing agriculture as part of the solution. We're also seeing continued expansion of ecosystem service markets, a push to expand CRP, and new incentives for cover crops and conservation programs.
At CTIC we've been working to bring together our 2021 Conservation In Action Tour in partnership with the American Society of Agronomy's Sustainable Ag Conference. We have a full six weeks of programs, with four sessions led by CTIC that focus on a wide range of topics from across the country.
We're also working with Regrow and The Nature Conservancy to deliver an updated OpTIS and DNDC experience on our website. We've listened to feedback and are encouraged by the interest in these data sources and how many of our members are using the data. We have a webinar coming up on June 16th—please join us!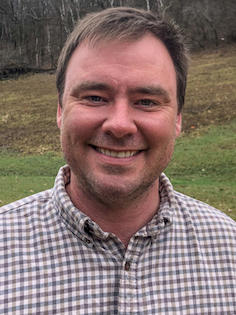 We are also looking forward to starting a new initiative called the Conservation Validation Network. This effort seeks to provide a ground-truth data set that will provide remote sensing labs and companies with critical data for creating new conservation monitoring tools and also evaluating and comparing their effectiveness. We'll be kicking the program off this summer and I encourage folks to reach out to me if they'd like to learn more.
Finally, 2022 will mark our 40th anniversary! We are planning our celebration now and also looking at where we want to go for the next 40 years. One thing we know is that linkages between conservation and climate will be a focal point for CTIC moving forward. We look forward to engaging with you over the coming months as we chart this path forward.
Enjoy the day,
Mike