Conservation in Action NEWS March 2020
March 2020
Welcome to Conservation in Action NEWS, CTIC's e-newsletter. We'll share news about the Conservation Technology Information Center as well as stories on how our members and partners are helping farmers put conservation systems into practice.
If you've got a story you'd like to share, contact us! In the meantime, we hope you enjoy the newsletter.
NOTE FROM THE EXECUTIVE DIRECTOR
Hello Everyone,
The start to a new decade has been a rocky one across the globe. With so much uncertainty, I took the opportunity to reflect on what we do know at this time in the world of conservation agriculture.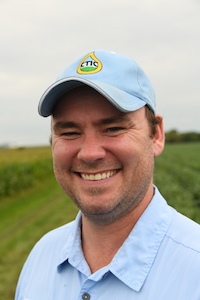 First off, conservation agriculture is here to stay. With so many companies, individuals, and NGOs banding together around soil health, climate change, and food security we are primed to advance agriculture that is economically and environmentally profitable.
Second, market-based solutions for non-production benefits of agriculture are coming. The need to sequester and store carbon is apparent and therefore new systems that allow us to measure, monitor, and transact in these areas are vast. From streamlining soil sampling to advancing remote sensing of in-field practices, there are opportunities for science, industry, and government to come together.
Third, agriculture could be the solution to climate change. Thanks to the good work of many NGOs and companies, the message of conservation agriculture is as prominent as ever. As these messages position farmers and ranchers on the front line of climate change, we as an industry need to be sure we are doing everything we can to ensure their success.
The EPA recently announced that CTIC, in partnership with the Ecosystem Services Market Consortium and others, were awarded a Great Lakes Restoration Initiative grant to address water quality concerns in the Western Lake Erie Basin. We're excited to work around these areas of momentum mentioned above and build off the successes of partnerships in that region and also learn from past efforts.
Enjoy the day,
Mike
2020 CONSERVATION IN ACTION TOUR:
CALIFORNIA CONSERVATION: VALLEYS * VINEYARDS * VOICES
Join us August 5-7 in sunny Sacramento, California, for the 13th annual CTIC Conservation in Action Tour! On the two-day California Conservation: Valleys*Vineyards*Voices tour, we'll see conservation practices in a wide range of crops, from rice to processing tomatoes, almonds, vegetables, Napa Valley's world-famous wine grapes, and much more.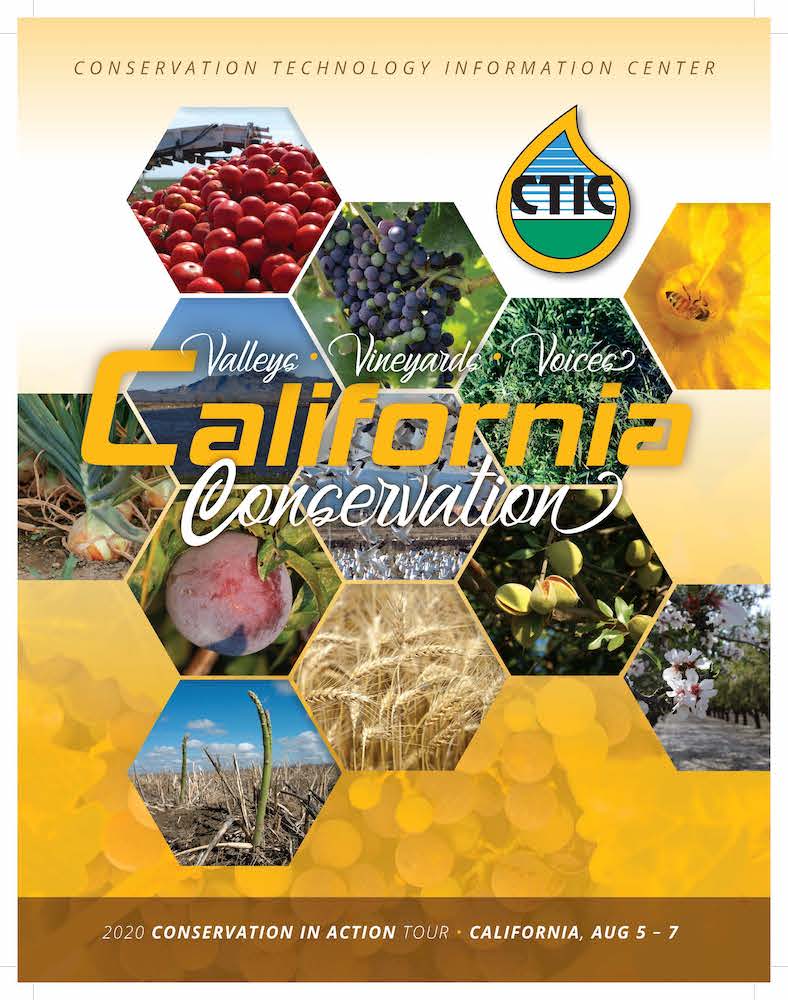 Farmers, crop consultants, scientists and conservationists will share their insights on conservation topics ranging from soil health to water management, air quality, conservation easements and carbon budgets.
This year's Conservation in Action Tour is being conducted in conjunction with the American Society of Agronomy Sustainable Agronomy Conference, which will be held in Sacramento, California, August 4 and 5. Register for both the conference and the tour by clicking here.
Never before have we had such a great opportunity to explore so many diverse crops that stretch conservation from field to plate (or vineyard to glass), and never before have we conducted a two-day Conservation in Action Tour! Join us and see how California is setting a new trend for our Conservation in Action Tour.
The California tour is being sponsored by Evening Social Sponsor John Deere; Diamond sponsors Bayer Crop Science, Nutrien, Syngenta and The Mosaic Company; Gold Sponsor J.R. Simplot and Silver sponsor The Nature Conservancy. Sponsorship opportunities with a wide range of benefits are still available—contact Mike Komp for details.
Check out our tour video here, or learn more about the program online at our website.
OpTIS VISUALIZATIONS ARE ONLINE
Interactive maps and time series charts showing the adoption and impact of conservation practices in the Corn Belt are now online in a powerful new data visualization tool based on the Operational Tillage Information System (OpTIS). OpTIS analyzed publicly available satellite data to document the adoption of conservation practices across the Corn Belt from 2005 to 2018.
CTIC is encouraging users to interact with the new tool and provide feedback in a five-minute online survey accessed from the map pages.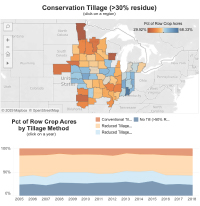 Maps of conservation tillage and cover crop adoption at the crop reporting district (CRD) level—complemented by interactive trend graphs—are available at www.ctic.org/OpTIS.
OpTIS data were used as input to the Denitrification-Decomposition (DNDC) computer simulation model to estimate the impacts of crop residue management and cover cropping decisions on soil carbon and nitrogen. Interactive maps of the DNDC simulations of soil carbon change rate and nitrous oxide flux powered by the OpTIS data are online at www.ctic.org/DNDC.
OpTIS was developed by Dagan Inc., which partnered with CTIC and The Nature Conservancy on application and validation. Funding for OpTIS has included grants from the Foundation for Food and Agriculture Research, the U.S. Department of Agriculture, Bayer Crop Science, Corteva Agriscience, Enterprise Rent-A-Car Foundation, J.R. Simplot Company, The Mosaic Company, Syngenta, the Walmart Foundation, the Walton Family Foundation and TNC.
PARTICIPATE IN THE SARE/CTIC COVER CROP SURVEY!
Once again, CTIC, SARE (USDA's Sustainable Agriculture Research and Education program) and the American Seed Trade Association (ASTA), are teaming up on a cover crop survey...and now is the time to share your experience and insights!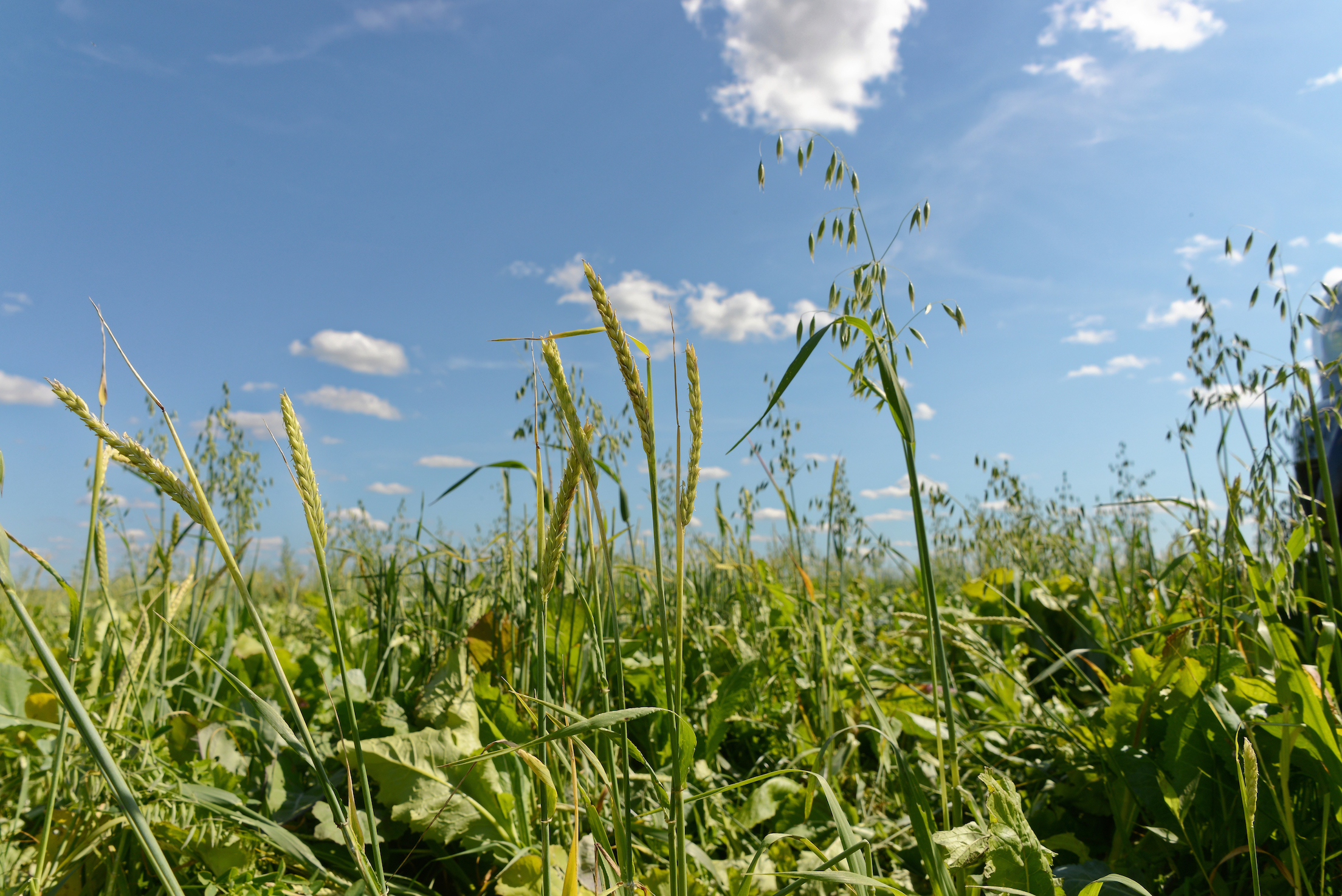 Whether you're an old hand at cover crops, just starting to experiment, or even just thinking about trying cover crops sometime, your perspective is important to us. It doesn't matter which cash crops you grow, either—all farmer input is welcome.
Click here to complete the survey, which should take 15 to 20 minutes.
The SARE/CTIC Cover Crop Survey has been a highly useful tool to farmers, crop advisers, conservation district staff, agribusiness, non-profits and policy makers at every level. Over the years, survey results have been reported in the top agricultural media and cited in testimony to Congress.
Click here to check out past surveys, and share your perspectives on this year's survey now!
MAUMEE/SANDUSKY BASINS PROJECT GETS EPA FUNDING
CTIC, in partnership with Ecosystem Services Marketplace Consortium (ESMC), Heidelberg University in Ohio, and others, received a $472,000 Great Lakes Restoration Initiative (GLRI) grant from the U.S. Environmental Protection Agency.
The grant will fund a thr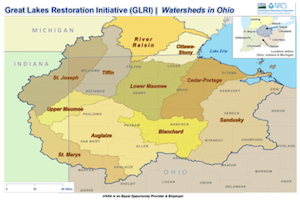 ee-year project in the Maumee and Sandusky river basins that aims to reduce phosphorous loads by 40 percent using subsurface application, cover crops and buffer strips and the principles of The Fertilizer Institute's 4R Nutrient Stewardship. Technical support will be provided by TFI and the Soil Health Partnership (SHP).
As farmers implement conservation systems, we will use Operational Tillage Information System (OpTIS) data and Heidelberg University's Nutrient Tracking Tool to set baselines and follow the effects of the management practices over time. ESMC will enable water quality trading for P credits, coordinate a pay-for-performance model, and link farmers with buyers seeking sustainably produced commodities.
"Through this partnership with farmers, researchers, market makers, and nonprofits, we will create the ability to quantify and reward farmers for their reductions in phosphorus loss," says CTIC executive director Mike Komp.
NWQI REPORTS ARE ONLINE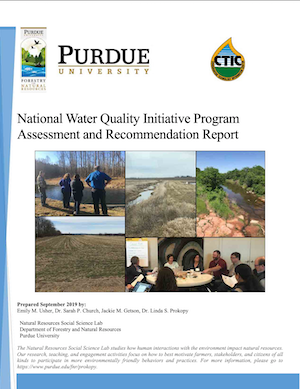 New insights into effective communications and watershed project design have been posted on CTIC's website. The reports provide valuable insight from farmers, agency partners, and other watershed stakeholders into resource needs, motivations for implementing conservation systems, and outreach.
The reports—created by Purdue University's Natural Resources Social Science team members Emily Usher, Dr. Sarah Church (now at Montana State University), Jackie Getson and lab director Dr. Linda Prokopy—and CTIC are based on forums in five watersheds, extensive phone interviews, and a national survey. The project was funded by the USDA Natural Resources Conservation Service (NRCS) to guide improvements to the service's National Water Quality Initiative (NWQI) Program.
The online resources include a final report that includes a practitioner's guide, as well as individual reports of the stakeholder forums held in Illinois, North Carolina, Oklahoma, Vermont and Washington.
THANK YOU!
Thanks for reading Conservation in Action NEWS. Visit CTIC's website for updates on these and other programs. If your organization or company is putting conservation into action, let us know—we are looking for stories to share.