From the Project Director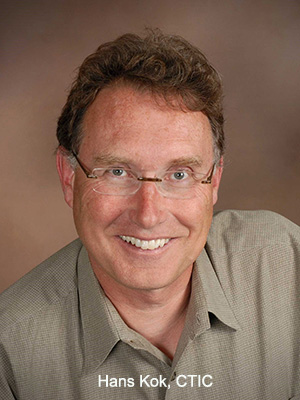 Welcome to the first newsletter of the PLUS-UP program, our pilot project for credit-funded dissolved reactive phosphorus (DRP) reduction in the Western Lake Erie Basin. PLUS-UP stands for Phosphorous Load-Reduction Stimulus Program, and the name sums up our approach: to raise and disburse stimulus funds that help farmers cover the cost and management of practices that reduce phosphorus loads that feed harmful algae blooms in Lake Erie.
Our goal with the PLUS-UP pilot project has been to develop an efficient, effective program. That's why we focused on DRP, which is completely available to algae (and to crops, making its loss from farms a big economic blow as well as an environmental one). University researchers have calculated the economic damage caused by DRP in the Lake Erie watershed at over $1,000 per pound, based on direct costs like drinking water treatment and indirect ones like damage to tourism and the fishing industry.
To help drive this pilot effort to develop a procedure for understanding, incentivizing and reducing DRP in surface waters, The Bayer Carbon Program stepped up to underwrite the DRP credits. In turn, we are delivering those funds to program farmers as stimulus payments for no-till and cover crops—two practices that can significantly reduce the off-farm movement of dissolved reactive phosphorus.
PLUS-UP is driven by science. Our partners at Heidelberg University's National Center for Water Quality Research are using data from each participating farm to model the amount of DRP that is being retained on PLUS-UP fields. Based on those results, the farmers will be paid for the DRP that they didn't release into the waterways.
The payments to individual farmers are relatively modest: we estimate they will average about $3 per acre for no-till, $5 per acre for cover crops, and $10 for both practices on the same land. Because PLUS-UP credits have been purchased with non-government funds, we can make PLUS-UP payments on top of other incentives like CRP, CREP or H2Ohio funds, so PLUS-UP can be an extra stimulus to protect the lake and help us pilot a program we believe has the potential to work on a landscape scale.
Structuring the payments so farmers can access them in addition to other programs that promote conservation is important to us. So is a framework that does not penalize farmers who have been leaders in conservation agriculture.
Farmers play a key role in stewarding nutrients in the Western Lake Erie Basin, and markets are evolving quickly to compensate them for the ecosystem services they provide. With funding from the U.S. Environmental Protection Agency's Great Lakes Restoration Initiative (GLRI), a bold and generous commitment by Bayer in buying our first credits, the water quality expertise of the team at Heidelberg, and the patience and perseverance of our cooperating farmers, we are on our way to blazing a new trail and rewarding farmers for their conservation efforts.
Thank you for your interest in PLUS-UP. We look forward to sharing the results of our pilot project with you soon.
Hans Kok, PhD, CCA
Senior Project Director
Conservation Technology Information Center